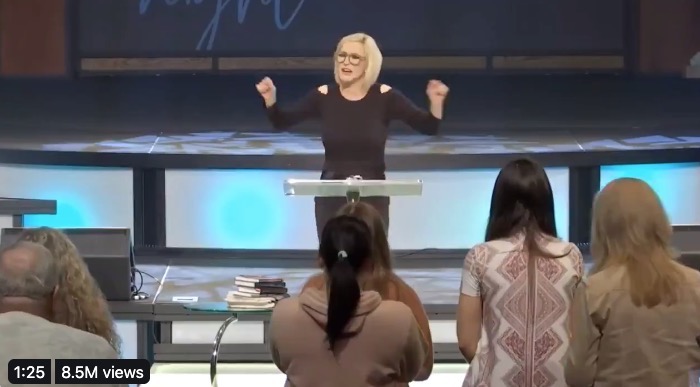 Paula White, who is in charge of the White House's Faith and Opportunity Initiative, said her recent sermon in which she asked her god to cause "all satanic pregnancies to miscarry right now" was taken out of context, reports CNN.
A video of her January sermon, White can be heard saying, "In the name of Jesus, we command all satanic pregnancies to miscarry right now. We declare that anything that's been conceived in satanic wombs that it'll miscarry, it will not be able to carry forth any plan of destruction, any plan of harm."
White defended her comment on Twitter, saying, "I was praying Eph 6:12 that we wrestle not against flesh and blood. Anything that has been conceived by demonic plans, for it to be cancelled and not prevail in your life... That is- any plans to hurt people. Let's be clear what is really going on... this is a disingenuous attempt to use words out of context for political gain. I will just keep praying!"
Image: Twitter