Cory in Deerfield, IL tonight
Hey, Deerfield, IL! I'll be at the Deerfield High School Auditorium tonight at 7PM for the latest stop in my
Pirate Cinema tour
. I've got two other stops in the Chicago area: tomorrow, it's Anderson's Books in Naperville; on Thursday it's the Evanston Public Library. From there, I go to NYC for Comic-Con and an appearance at WORD in Brooklyn (check out our
mashup video contest!
), and then to Philiadelphia and many other cities in the US and Canada. Here's the
whole schedule
. Be there or be oblong!
Read more at Boing Boing
Read more at Boing Boing
Read more at Boing Boing
---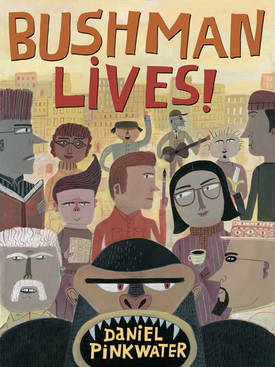 Daniel Pinkwater's Bushman Lives is another of Pinkwater's marvellous novels for young adults (and adults!) in which a misfit narrator embraces his inner weirdo and finds odd joy. Harold Knishke is a young man in late 1950s Chicago who finds himself with a lot of spare time thanks to weird political patronage at his high-school, which results in him serving as a corrupt hall monitor who can excuse himself from school grounds on his own recognizance. One day, he quits flute lessons, sells his flute to his relieved instructor, and uses the money to take up life-drawing classes at a beatnik art school across the street from a mysterious whitewashed house whose paint is constantly being replenished by mysterious, hissing humanoids all dressed in white wrapping.
---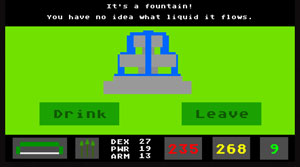 Described by author Squidly as "text adventure, roguelike, and sweet simplicity," Second Wind is a grind-em-up browser adventure. Attack, upgrade, buy stuff, and watch as stats accumulate, new character classes unlock, and the pixilated world changes. It's all horribly addictive, of course.
---
Dishonored is a striking new first-person action game from Arkane and Bethesda. Beautiful and unique—it's set in a bizarre alternative London that suggests a Peter Ackroyd novel on drugs—it is described by Alec Meer as "the finest hour in what we might loosely but innacurately term 'blockbuster shooters' in years".