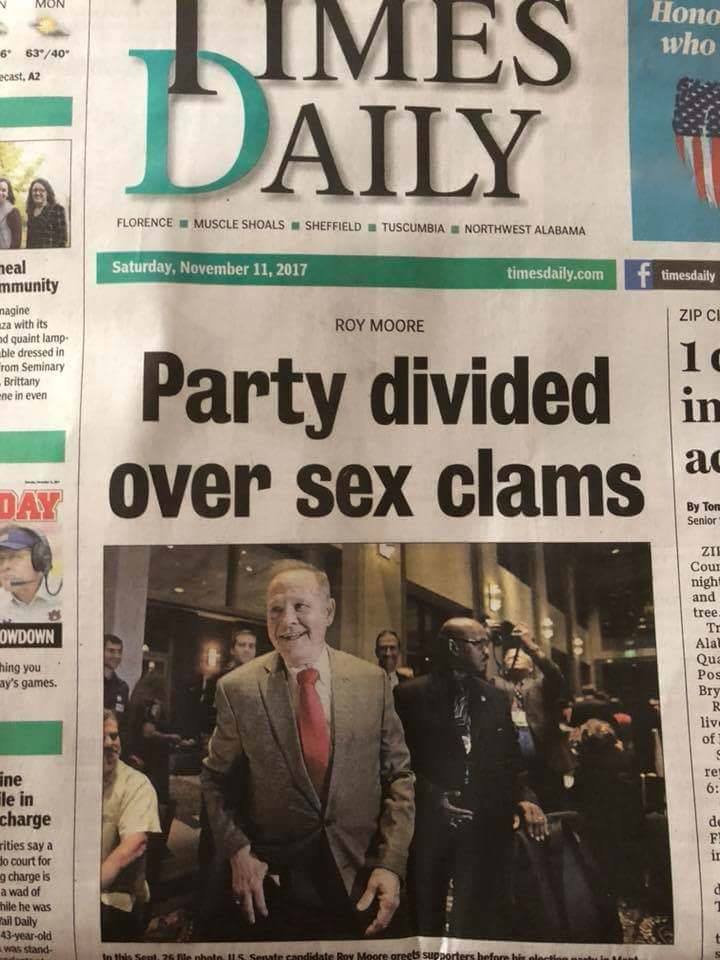 Saturday's front page headline of the Alabama's Times Daily story about alleged sex offender Roy Moore -- the state's Republican nominee for a U.S. Senate seat -- reported an amusing error.
It proclaimed the Republican political party was divided over "sex clams," instead of "sex claims."
The headline was completely reworked in the online edition of the paper.
Naturally, folks on Twitter are having a field day over the mistake (check out the responses below):
Previously: Headline fail: Kansas students get 'first hand job experience'
image via uncyclopedia
Thanks, Mark B.!