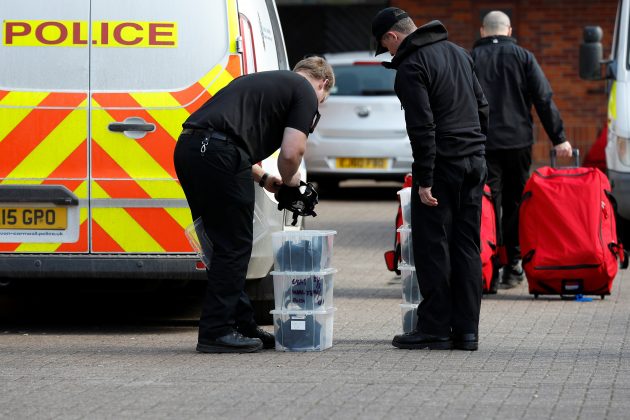 The military-grade nerve toxin attack on Sergei Skripal and his daughter Yulia may have left the victims with 'compromised mental capacity,' a British judge said on Thursday. It is unclear whether the former Russian double agent and his adult child will recover from being poisoned with what the UK says was a Russian chemical weapon known as 'Novichok.'
Both Skripals were 'critical but stable' when blood samples were taken this Tuesday, although Judge David Williams in London said, "It is not inconceivable that their condition could rapidly deteriorate."
From Reuters:
A London court gave permission for blood samples to be taken from the Skripals for examination by chemical weapons inspectors to confirm the conclusion of Britain's Porton Down military research laboratory.

An unidentified doctor who is treating the Skripals said they were both heavily sedated and unable to communicate, and that it was not possible to assess when or to what extent either may regain mental capacity, according to the court's ruling.

"The precise effect of their exposure on their long term health remains unclear, albeit medical tests indicate that their mental capacity might be compromised to an unknown and so far unascertained degree," Judge David Williams said in his ruling.
They are both in physically stable condition, and are being treated "on the basis they would wish to be kept alive", wrote Judge Williams.
Skripal was a colonel once in Russia's GRU military intelligence service.
He and Yulia, his 33-year-old daughter, were "found slumped unconscious on a bench outside a shopping center in the southern English city of Salisbury on March 4."
Meanwhile, in SALISBURY...
"Inspectors from the Organisation for the Prohibition of Chemical Weapons (OPCW) have begun work at the scene of the nerve agent attack on former Russian agent Sergei Skripal in the English city of Salisbury, a Reuters photographer said."