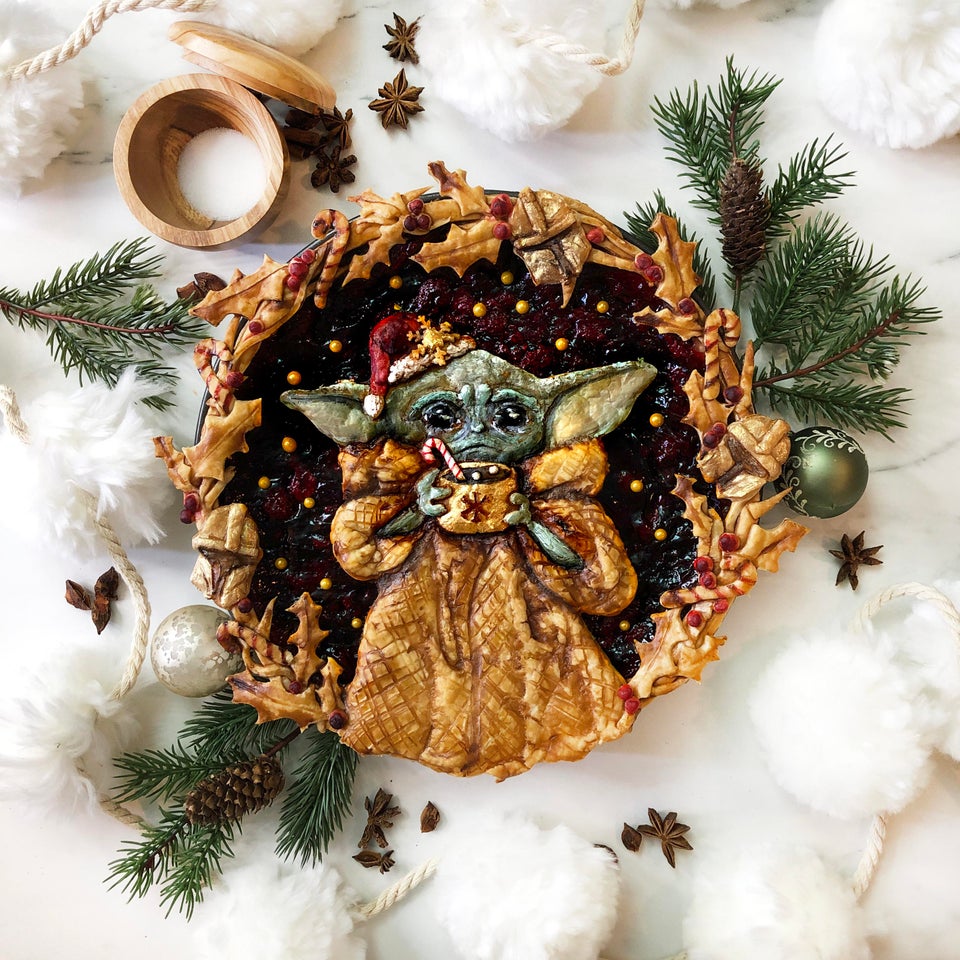 The 12 days of crustmas are upon us.
That's right. It's a "Raspbaby Yoda" pie.
And we are very much here for it.
Redditor and Instagrammer The Pieous of PiesAreAwesome.com posted this spectacular "Raspbaby Yoda" raspberry pie a few days ago, and broke the Baby Yoda internet.
Could you even eat it? It's so perfect. I couldn't.