Kindle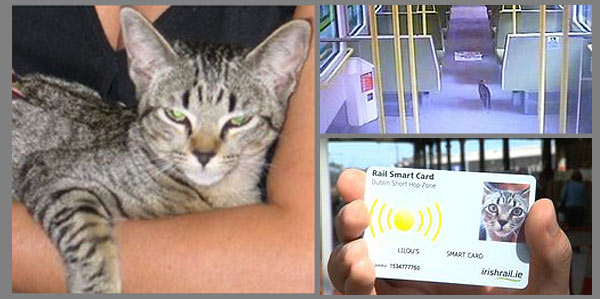 Via the Submitterator, Boing Boing reader Johnny Meerkat says,
A suburban cat wandered onto a city-bound train in Dublin, Ireland only to emerge at a city center station. Rail staff used CCTV to figure out which station the cat boarded at, and through Twitter, cat and owner were reunited. As a "reward," the cat was issued a rail pass.
CCTV, in this case, stands for "Cat Catching TV."
Above left: Lilou, in repose. Look at her smug face. Top right, surveillance video that captured Lilou totally not paying train fare like other law-abiding citizens, and sneaking on to the platform as if she owned it. And bottom right, Lilou's new rail pass, which really does need a LOLWUT.
Who says cat-crime doesn't pay?
Full story plus larger size photos and two video reports (you'll need Real Player to view them, hahaha) at RTÉ News.
Reached for comment on the matter, Shocked Cat says: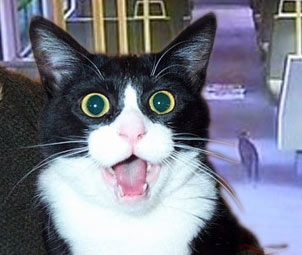 Boing Boing editor/partner and tech culture journalist Xeni Jardin hosts and produces Boing Boing's in-flight TV channel on Virgin America airlines (#10 on the dial), and writes about living with breast cancer. Diagnosed in 2011. @xeni on Twitter. email: xeni@boingboing.net.
More at Boing Boing