Video: dog plays piano, sings
Read more at Boing Boing
Read more at Boing Boing
Read more at Boing Boing
---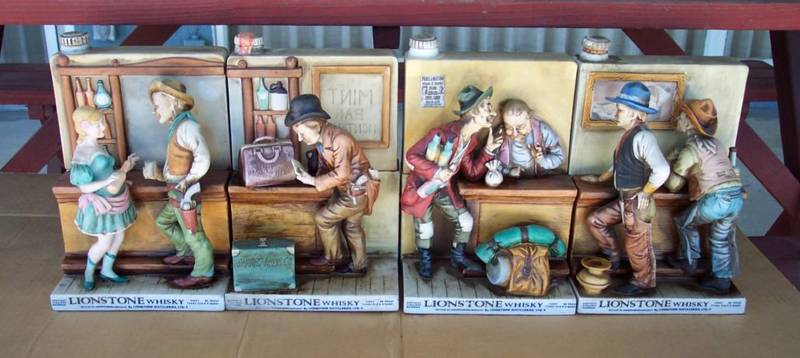 Marty Halpern sez, "Help me find a home for my father's (he passed away in 1998, my mother passed away this past October) hand-designed Wild West whiskey bottle collection.
---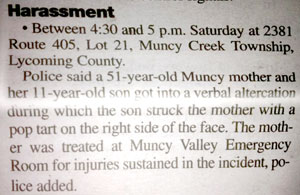 A Lycoming County woman was treated recently for injuries sustained from being slapped with a pop tart. The Muncy resident, 51, was involved in a "verbal altercation" with her 11-year-old son, during which he struck her with the rectangular, pre-baked toaster pastry.
---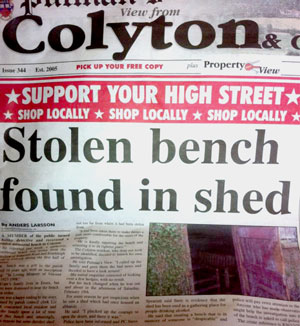 Anders Larsson of Pulman's Weekly News reports that a park bench recently missing from its usual spot in was found in a shed in Colyton, England.