Canadian Conservative govt guts protections for 99+% of waterways, spare handful of lakes with high-cost cottages
David says, "Canada used to have 2.5 million protected lakes and other bodies of water. After recent Conservative Omnibus bills,
we're down to 97
. 87 of which are located in Conservative ridings (rich cottage country).
More info
."
Read more at Boing Boing
Read more at Boing Boing
Read more at Boing Boing
---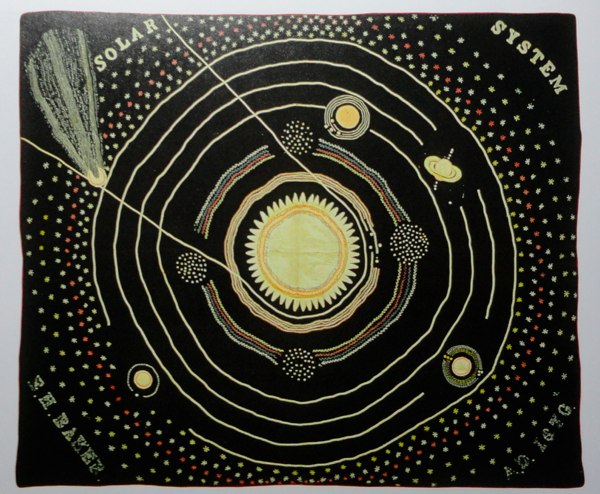 Amateur astronomer Ellen Harding Baker of Cedar County, Iowa made this stunning solar system quilt in 1876. The quilt is now in the collection of the Smithsonian Institution.
---

Quartz tells the history of AOL, 1997-2011, through clues and answers in the New York Times Crossword Puzzle. They did it using their simple app for searching NYT Crossword clues. Above, "105-Across: Co. that owns Moviefone"