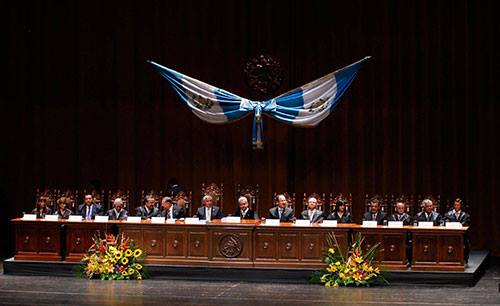 Late-breaking news from Guatemala City: Impunity reigns in Guatemala tonight.
The Constitutional Court, the highest court in Guatemala (like the US Supreme Court), has just voted to annul the proceedings in the Rios Montt genocide trial from April 19th onward. That was the date on which the trial was temporarily suspended, when defense attorneys initiated a conflict between courts over which judge should oversee the case.
On May 10, Rios Montt was found guilty of genocide and crimes against humanity, and sentenced to 80 years in prison. That verdict and sentence were today thrown out by the Constitutional Court.
Three Constitutional Court judges voted in favor of the annulment. Two voted against. The court today also upheld the not-guilty verdict in the case of Rios Montt's former head of intelligence (the director of the notorious G-2 unit), José Mauricio Rodríguez Sánchez.