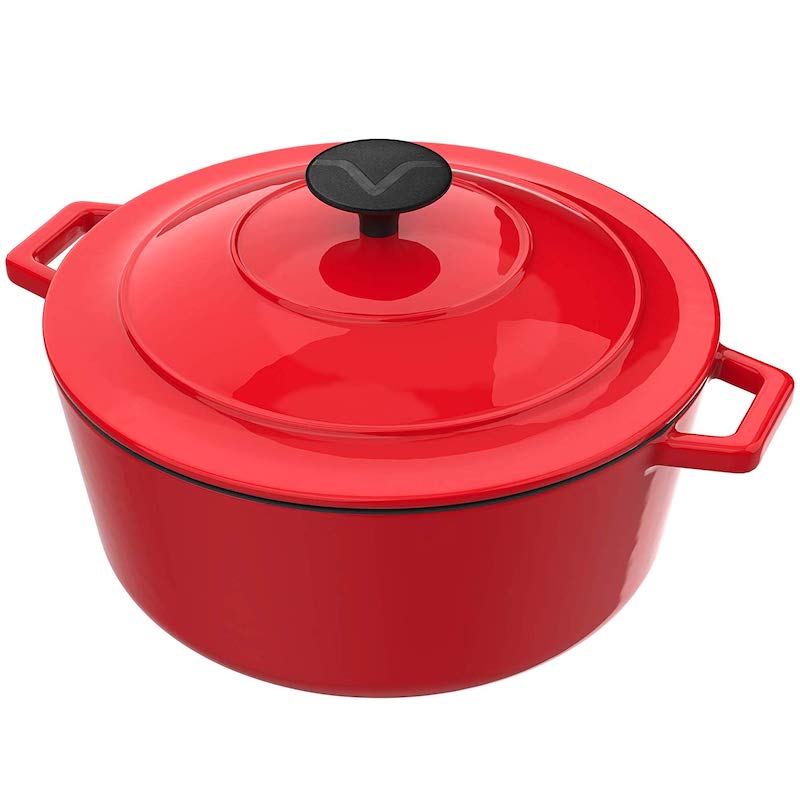 This enameled cast iron dutch oven should last longer than we do.
I use a dutch oven for baking sourdough bread and cooking with my sous vide circulator. It is also wonderful for cassoulet, which I have been challenged to prepare by a young lady this week...
Second or third in-line behind my cast iron skillet, the enameled Dutch oven is one of my most-used kitchen tools.
The lid is only rated to 450F because of the button-style handle on top. Replace it with a stainless one and the whole deal is good to go at 500F.
Vremi Enameled Cast Iron Dutch Oven Pot with Lid - 6 Quart Capacity Deep Large Ovenproof - Red via Amazon