UPDATE: The SpaceX Dragon successfully splashed down in the Pacific Ocean at 1042AM ET. History made, with the first commercially-built and operated space flight to the International Space Station now successfully completed.
---
Six days after it berthed with the International Space Station on an historic mission to prove that it could, the SpaceX Dragon vehicle left the ISS today and is now headed back toward our planet. SpaceFlightNow has live streaming video coverage:
The resupply craft was released from the robotic arm at 5:49 a.m. EDT (0949 GMT) and splashdown in the Pacific Ocean is scheduled for 11:44 a.m. EDT (1544 GMT).
NASA has a HD video feed here, if you prefer.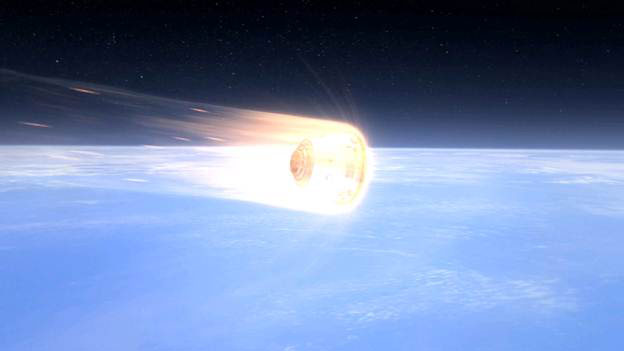 Space journalist Miles O'Brien spoke with CNN earlier this morning about the day's significance. On his blog, Miles writes:
With the shuttle fleet pickled, chocked and either in – or on their way to museums, Dragon is the only vehicle designed to haul cargo back to Earth in tact. Freighters from Russian, Europe and Japan are more like trash incinerators – as they do not have heat shields and parachutes designed to insure a safe landing.

Dragon is carrying just shy of 1400 pounds of cargo. More than it hauled up.

On board, about 300 pounds of crew preference items (lots of mementoes for friends and family), 200 pounds worth of scientific experiments, and nearly 800 pounds of station gear including a pump for the station urine recycling system (yes, they drink their own pee up there…).

Dragon will re-enter the atmosphere like a streaking meteor – as its ablative heat shield burns away - protecting the spacecraft from the searing heat.