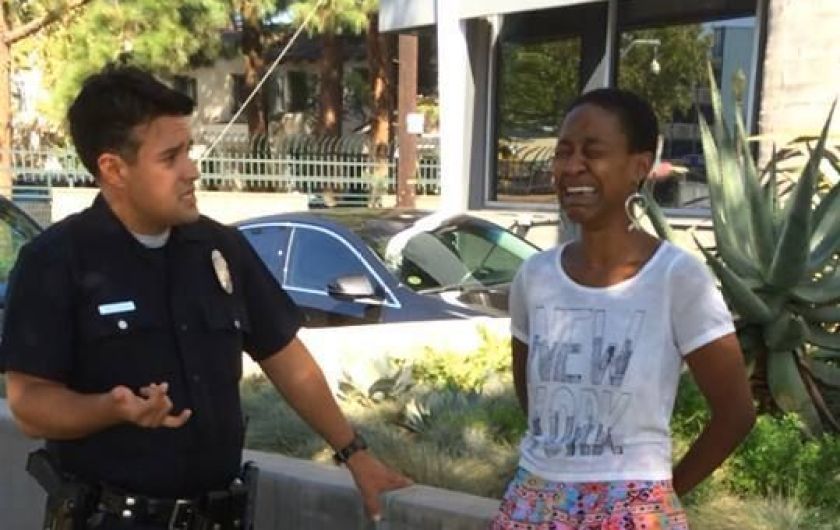 My wife has kissed me in front of Studio Police, CA and she wasn't handcuffed. So why did they handcuff and detain Daniele Watts for kissing her boyfriend?
Watts' husband, Brian Lucas, who is white, answered the question on Facebook:
Today, Daniele Watts & I were accosted by police officers after showing our affection publicly.

From the questions that he asked me as D was already on her phone with her dad, I could tell that whoever called on us (including the officers), saw a tatted RAWKer white boy and a hot bootie shorted black girl and thought we were a HO (prostitute) & a TRICK (client). This is something that happened to her and her father when she was 16. What an assumption to make!!!

Because of my past experience with the law, I gave him my ID knowing we did nothing wrong and when they asked D for hers, she refused to give it because they had no right to do so. So they handcuffed her and threw her roughly into the back of the cop car until they could figure out who she was. In the process of handcuffing her, they cut her wrist, which was truly NOT COOL!!!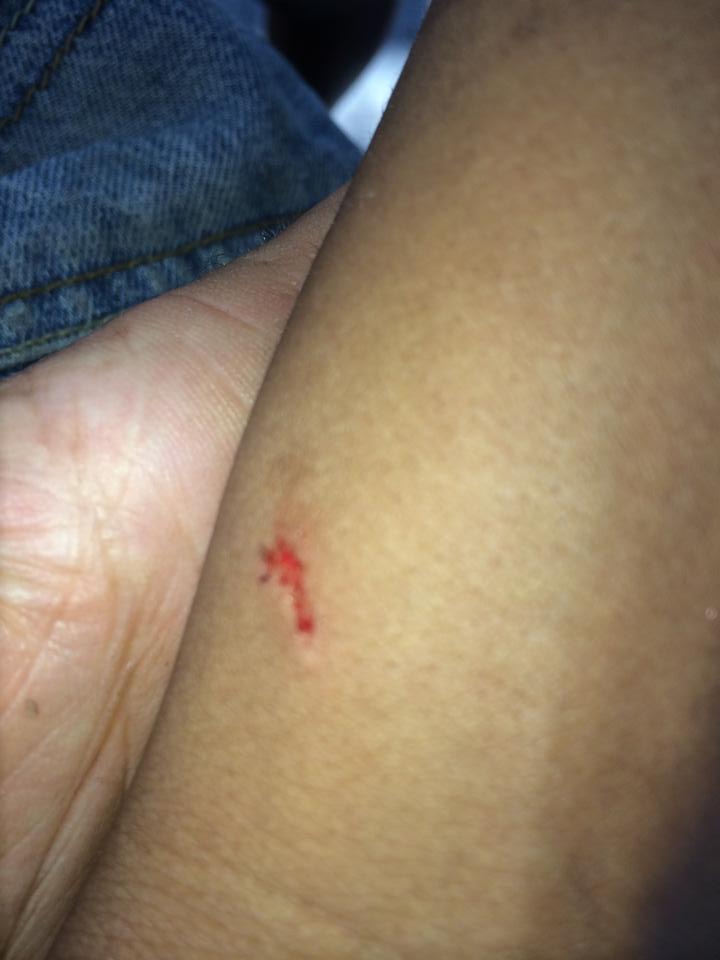 Sorry LAPD, anti-miscegenation laws are no longer on the books.
LAPD Confuses Black Actress Kissing White Husband for Prostitute
The name of the Boston FBI agent who shot and killed Tamerlan Tsarnaev's friend last year in Florida has been revealed. He's Aaron McFarlane, age 41, and he sounds like a piece of work.
[McFarlane] had a brief and troubled past at the Oakland Police Department in California. In four years, Officer #8313 took the Fifth at a police corruption trial and was the subject of two police brutality lawsuits and four internal affairs investigations. He retired from the department in 2004 at age 31.
Good times in New Mexico, courtesy a police department high on the war on drugs:
Eckert's attorney, Shannon Kennedy, said in an interview with KOB that after law enforcement asked him to step out of the vehicle, he appeared to be clenching his buttocks. Law enforcement thought that was probable cause to suspect that Eckert was hiding narcotics in his anal cavity. While officers detained Eckert, they secured a search warrant from a judge that allowed for an anal cavity search.

The lawsuit claims that Deming Police tried taking Eckert to an emergency room in Deming, but a doctor there refused to perform the anal cavity search citing it was "unethical."

But physicians at the Gila Regional Medical Center in Silver City agreed to perform the procedure and a few hours later, Eckert was admitted.

While there...

1. Eckert's abdominal area was x-rayed; no narcotics were found.

2. Doctors then performed an exam of Eckert's anus with their fingers; no narcotics were found.

3. Doctors performed a second exam of Eckert's anus with their fingers; no narcotics were found.

4. Doctors penetrated Eckert's anus to insert an enema. Eckert was forced to defecate in front of doctors and police officers. Eckert watched as doctors searched his stool. No narcotics were found.

5. Doctors penetrated Eckert's anus to insert an enema a second time. Eckert was forced to defecate in front of doctors and police officers. Eckert watched as doctors searched his stool. No narcotics were found.

6. Doctors penetrated Eckert's anus to insert an enema a third time. Eckert was forced to defecate in front of doctors and police officers. Eckert watched as doctors searched his stool. No narcotics were found.

7. Doctors then x-rayed Eckert again; no narcotics were found.

8. Doctors prepared Eckert for surgery, sedated him, and then performed a colonoscopy where a scope with a camera was inserted into Eckert's anus, rectum, colon, and large intestines. No narcotics were found.
Don't Appear to Be Clenching Your Buttocks When Pulled Over For Not Coming to a Complete Stop or Be Tortured by Doctors: America, This is Your War on Drugs
An undercover cop from the Riverside Sheriff's Department pressured a teen with autism, Tourette Syndrome, and bipolar syndrome to buy a tiny amount of pot for him, then arrested him and got him expelled from school. What a shameful thing to do.
The ordeal began on the first day of school last fall. The family had just moved to a new neighborhood and their son began his senior year at a new school, Chaparral High, in the Temecula Valley Unified School District. Their son rarely socialized, so his mom was thrilled when he announced that he had made a new friend in art class on the first day of school.

"We were so excited. I told him he should ask his friend to come over for pizza and play video games," says Catherine Snodgrass, "but his new friend always had an excuse."

His new friend, who went under the name of Daniel Briggs, was known as "Deputy Dan" to many students because it was so apparent to them that he was an undercover officer. However, to their son, whose disabilities make it hard for him to gauge social cues, Dan was his only real friend.

Dan reportedly sent 60 text messages to their son begging for drugs. According to his parents, the pressure to buy drugs was too much for the autistic teen who began physically harming himself.
Salon
: "According to the complaint, [New Mexico police officer Chris] Webb shot his Taser at the child after he said he did not want to join fellow classmates in cleaning the officer's patrol car.
Courthouse News
reported: Defendant Webb responded by pointing his Taser at R.D. and saying, 'Let me show you what happens to people who do not listen to the police.' ... [H]e sent 50,000 volts of electricity into the child's chest on the playground. The young boy blacked out and has, according to his legal representative, been suffering from post traumatic stress disorder ever since."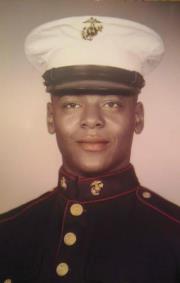 No criminal charges will be filed in the fatal police shooting of Kenneth Chamberlain, Sr., a 68-year-old Marine vet. He was shot to death in his White Plains, NY apartment after his medical alert device accidentally went off and signalled police to his apartment. According to reports, audio recordings captured by that device showed that a responding officer used racial slurs in addressing the man.
Coverage around the web: CNN, Associated Press, CBS NYC, NY Daily News, The Journal News, NY Mag.
Anthony Carelli, the White Plains police officer who killed Chamberlain, has been accused in a separate racially-charged incident of police brutality.
Democracy Now has a big update in the homicide of 68-year-old Kenneth Chamberlain, a black Marine vet shot dead at his home by police in White Plains, New York, last November after he accidentally set off his wearable medical alert device. A previous BB post on the story is here. The victim's son and other advocates have been pressuring authorities to release the name of the officer involved:
Documented in audio recordings, the White Plains police reportedly used a racial slur, burst through Chamberlain's door, tasered him, then shot him dead. "The last time I actually really saw my father, other than the funeral, was at the hospital, with his eyes wide open, his tongue hanging out his mouth, and two bullet holes in his chest," said Kenneth Chamberlain, Jr. "And I'm staring at my father, wondering, 'What happened?'"

The alleged shooter, Officer Anthony Carelli, is due in court later this month in an unrelated 2008 police brutality case. He is accused of being the most brutal of a group of officers who allegedly beat two arrestees of Jordanian descent and called them "rag heads."
Video, audio, and transcript here.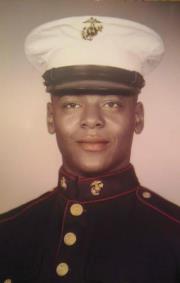 The Trayvon Martin story remains in national headlines this week, but little media attention has been paid to a similarly troubling case: that of Kenneth Chamberlain, Sr., a 68-year-old Marine vet killed in his home last November by police officers in White Plains, NY.
The officers were responding to a false alarm accidentally triggered by Chamberlain's medical alert pendant while he slept. Instead of helping the man, who had a heart condition, they broke down his front door, tasered him, reportedly called him the "n-word" and mocked him, then shot him dead.
Audio throughout the incident was recorded by his medical alert device.
"[W]hat's been pretty seriously under-covered is this past weekend's amazing outburst of out-of-control NYPD tactics on Occupy Wall Street," writes Choire Sicha at the Awl, along with a roundup of links and videos illustrating just how out-of-control those NYPD tactics are.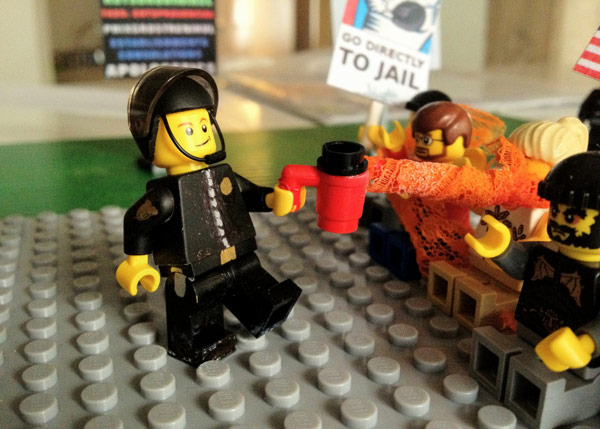 "No property was harmed during this installation," DocPop tells us about this hilarious teeny-tiny Lego Occupy. "From what I understand the piece has already been removed though I don't know by whom."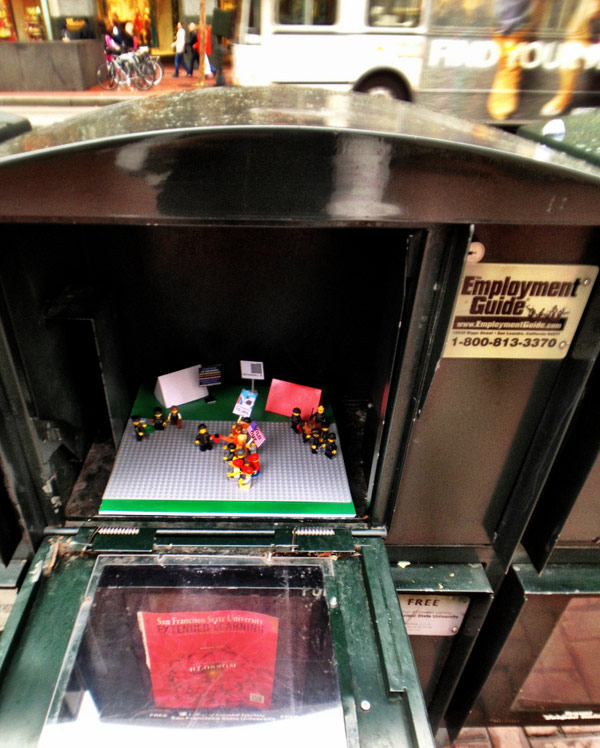 If you're heading out to an Occupation today AND you're a fan of tasty, tasty chili peppers, you'll want to read
Deborah Blum
's
"About Pepper" essay in Scientific American
.
The reason pepper-spray ends up on the Scoville chart is that – you probably guessed this - it's literally derived from pepper chemistry, the compounds that make habaneros so much more formidable than the comparatively wimpy bells. Those compounds are called capsaicins and – in fact – pepper spray is more formally called Oleoresin Capsicum or OC Spray.

But we've taken to calling it pepper spray, I think, because that makes it sound so much more benign than it really is, like something just a grade or so above what we might mix up in a home kitchen. The description hints maybe at that eye-stinging effect that the cook occasionally experiences when making something like a jalapeno-based salsa, a little burn, nothing too serious.

Until you look it up on the Scoville scale and remember, as toxicologists love to point out, that the dose makes the poison.
(via @chaplinscourage)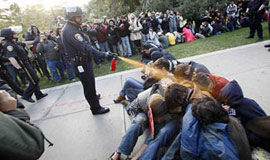 [Video Link, by terrydatiger, and Video Link 2, by jamiehall1516].
At the University of California at Davis this afternoon, police tore down down the tents of students inspired by the Occupy Wall Street movement, and arrested those who stood in their way.
Read the rest
Video from The Guardian
: "Protester and three-tour American veteran Kayvan Sabehgi was beaten by Oakland police during the Occupy protest's general strike on 2 November. Sabehgi, who was 'completely peaceful', according to witnesses, was left with a lacerated spleen."
From the description for this video by photographer and military veteran Adam Plantz:
Bob O'Grady being arrested in the San Diego Civic Center Plaza for laying inside of his sleeping bag to stay warm while a group of non-violent occupiers from San Diego, Los Angeles, Irvine, Encinitas, and other transplants from various locations across the US pow-wow under an erected U.S. flag in the heart of the plaza; in celebration of Veteran's Day. SDPD uses excessive force to apprehend Bob, a SDPD officer uses a choking technique I never knew was legal in the continuum of force ladder. That must come after using a closed fist to assault the suspect in the face.
The San Diego Reader reports that O'Grady is 28 years old, and that he was choked and arrested at around 2:35 AM Saturday morning in San Diego's Civic Center Plaza after police ordered him to "exit his sleeping bag and sit up." The video above shows that he appeared to pose no threat to the armed officers surrounding him. Read eyewitness reports here.