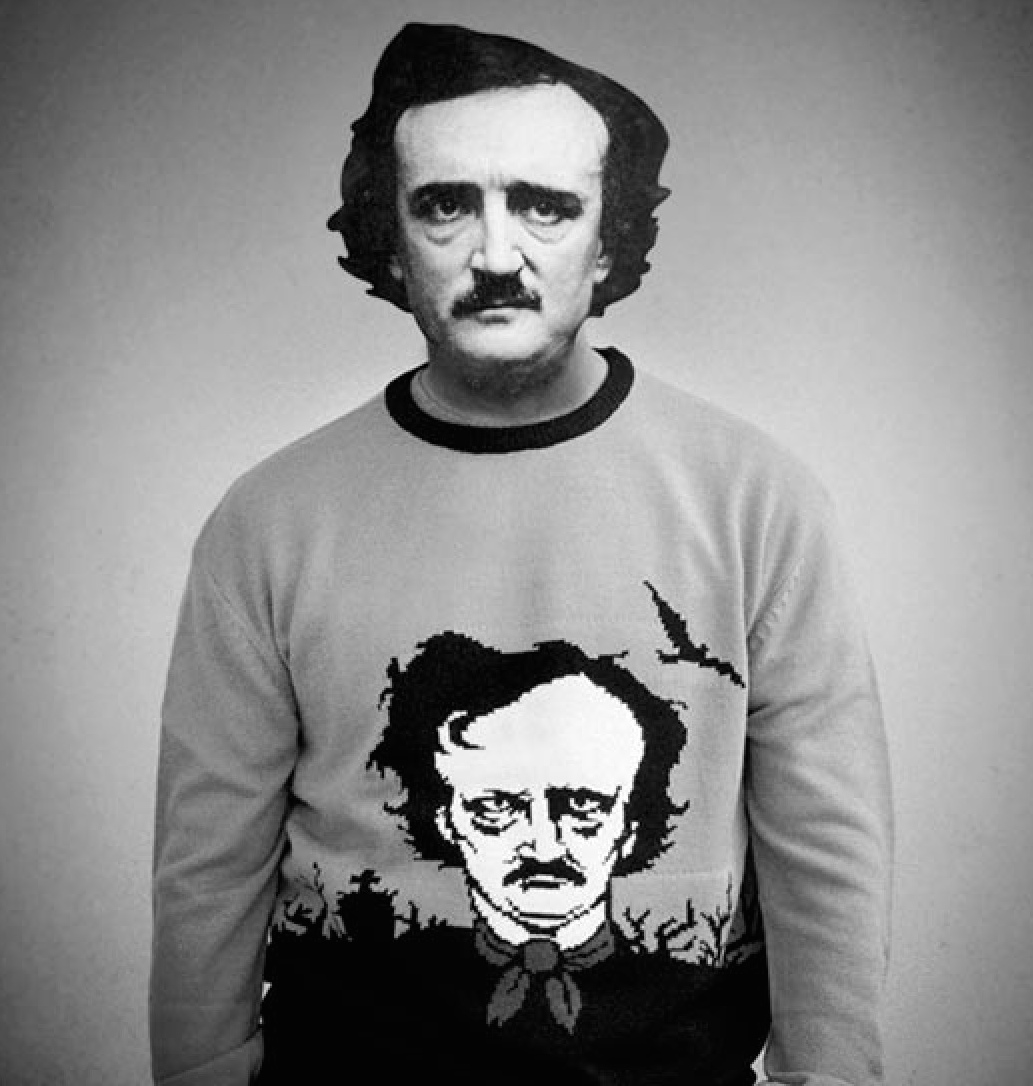 Archie McPhee & Co. offers this Edgar Allan Poe intarsia sweater for $42.50, "one size fits most." (via Dangerous Minds)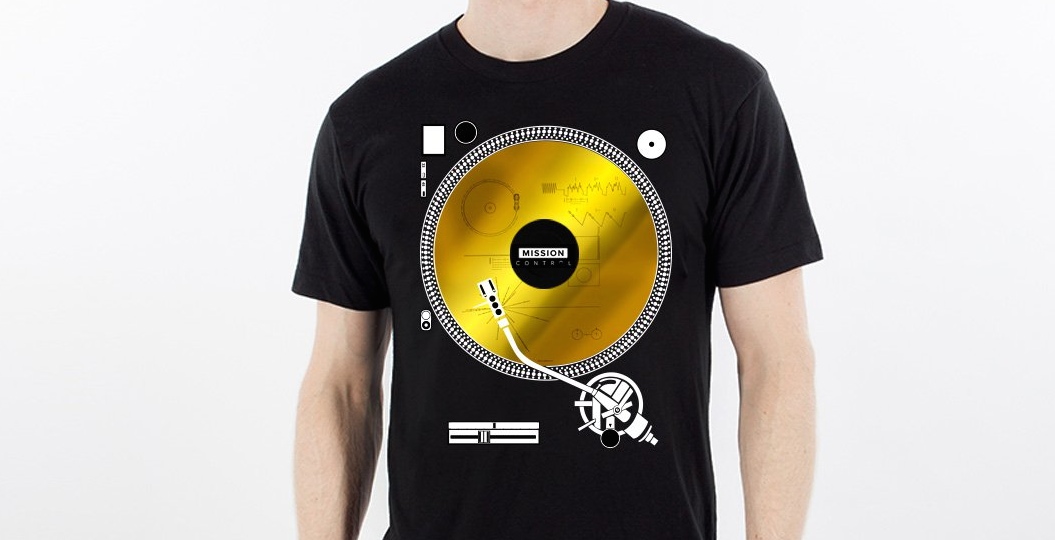 Our friends at crowdfunded clothier Betabrand held a hack day to design a line of space-themed streetwear called Mission Control! A slew of space enthusiasts participated, including BB contributor Ariel "Spacehack" Waldman. The crowdfundable prototypes include the Voyager Gold Record Tee above, Galactic Carry-On and Dopp Kit, a sweatshirt with the Arecibo message (which would be a great complement to our own Boing Boing Areciboing t-shirt), and other far out designs! Betabrand Mission Control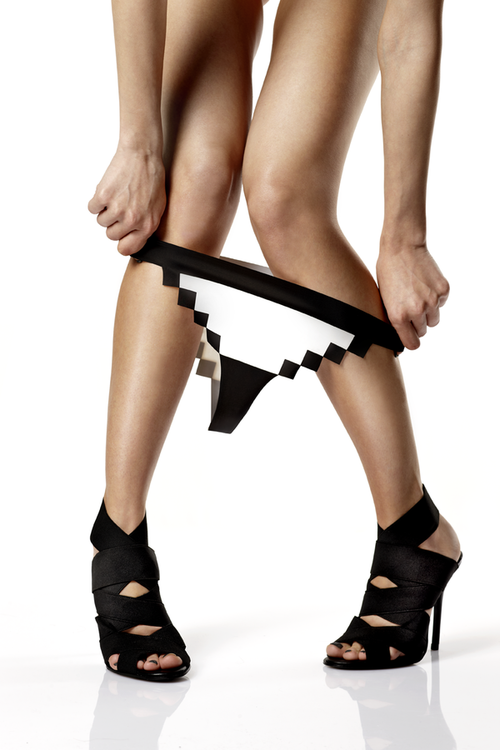 $4,306 raised of $12,500 goal on Indiegogo.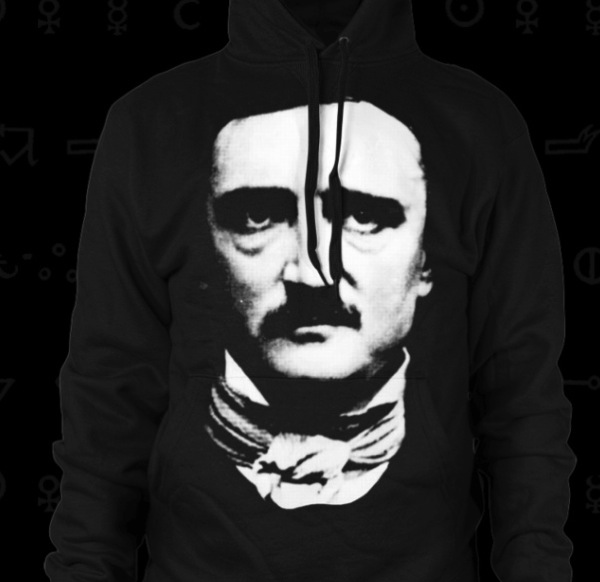 Black Craft offers this excellent Edgar Allan Poe hoodie with a quote from his poem "A Dream Within A Dream" on the back.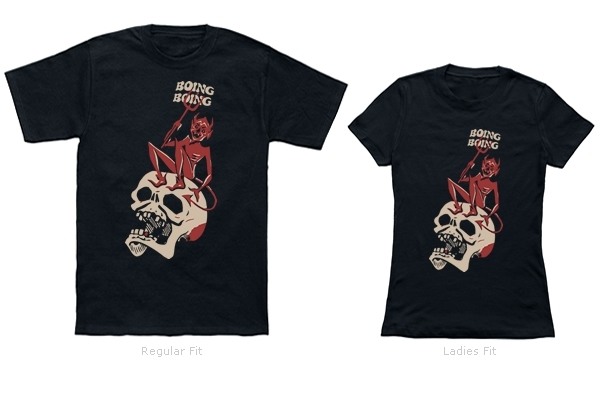 Designed by Kata Sutra, our new Devil Skull garment is sure to be the envy of visitors to the Oklahoma state Capitol.
Peruse our complete selection of Boing Boing merchandise.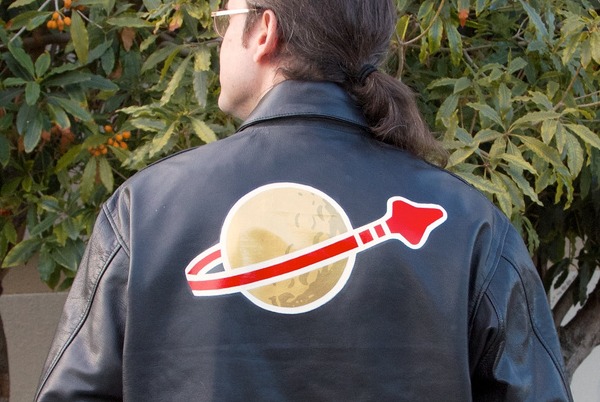 Our friends at Evil Mad Scientist Laboratories painted a leather bomber jacket with the 1970s and 80s "Classic Lego Space" logo. They included step-by-step instructions for painting your own. It involves stripping the shiny stuff off the leather and using special acrylic leather paint.

Read the rest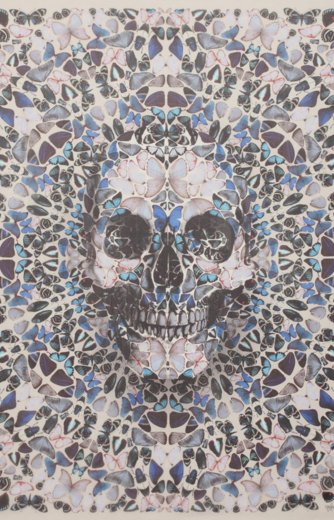 Pioneering fashion design house Alexander McQueen has teamed up with Damien Hirst on a collection of skull scarfs. Alexander McQueen has been creating beautiful skull scarves for ten years and this new series of 30 designs draws from Hirst's "Entomology" artworks. Above, photographer Sølve Sundsbø's short video celebrating the collaboration. "Alexander McQueen & Damien Hirst Scarf Collaboration"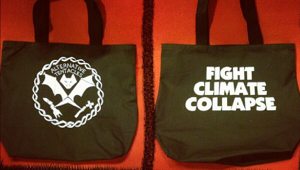 Winston Smith's 1979 Alternative Tentacles record label logo is one of my favorites. I bought an Alternative Tentacles T-shirt in the early 1980s and wore it until it fell apart in 2011 (my 16-year-old daughter now wears it every day as her homework shirt).
Alternative Tentacles sells several items with the logo, including this new $20 tote, and a cool blue-on-red T-shirt.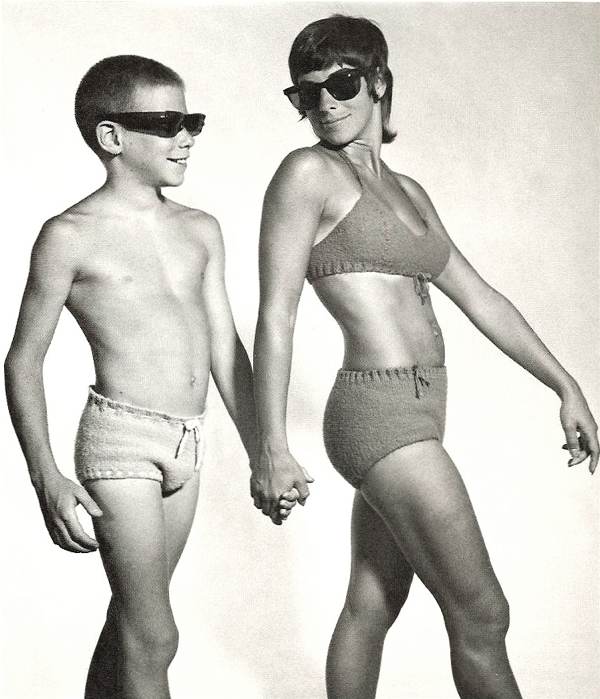 Sadly, several knit garments from the first edition of Barbara G. Walker's Knitting From The Top (1972) are not included in the most recent addition. I can only assume they were omitted by mistake, because they are splendid. See more images at I'm Learning to Share.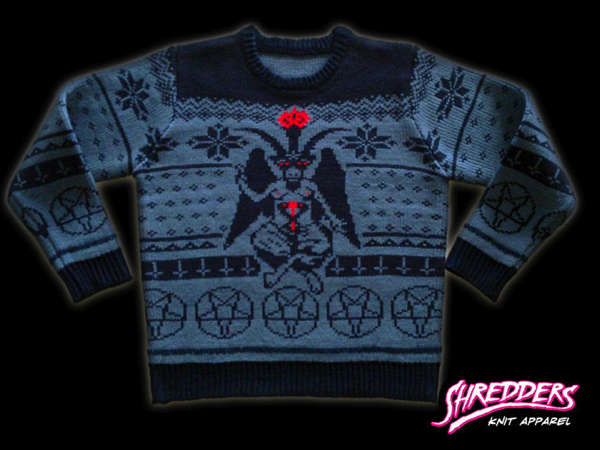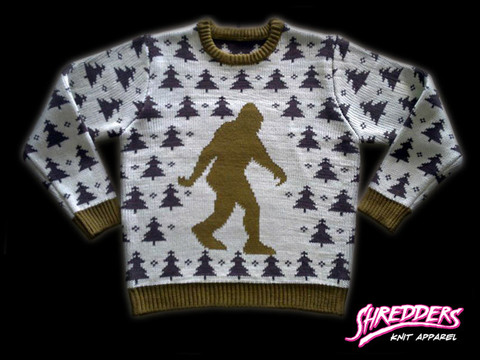 Shredders offers delightful intarsia sweaters with ironic, crass, and fun designs. You might think I'd be all about the Sasquatch Knit Bigfoot sweater but I prefer the Satanic Knit Baphomet design!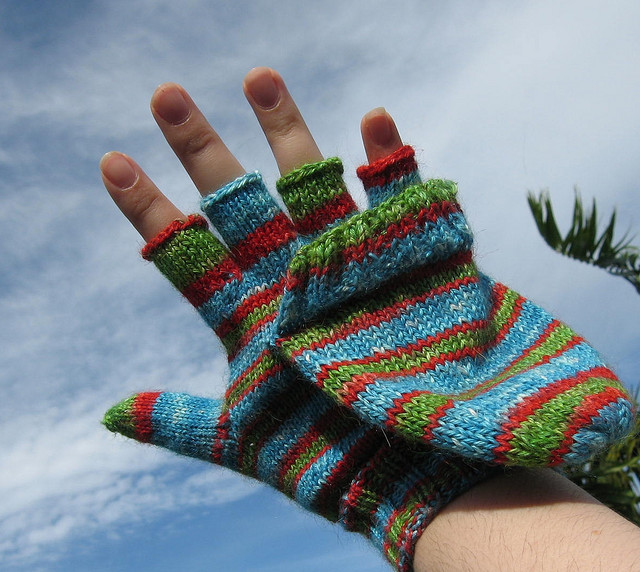 They're the mullet of cold-protective clothing. Half glove, half mitten — really, fingerless gloves with a handy mitten flip-top.
They are also fantastic.
Now, partly, this is a matter of personal opinion. But partly, it's just good science.
Before you spend your weekend outdoors, or take your next chilly commute, let's talk briefly about glittens — and the science that makes them superior hand covering.
Read the rest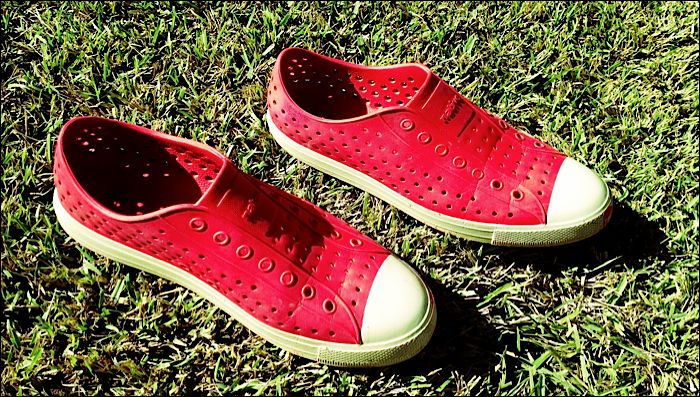 Cory and his lovely family stayed with my family for a couple of weeks over the summer. The highlight of the visit was Cory and Alice's daughter Poesy, who is cute, smart, curious, and funny (just as you'd expect given her DNA). A dimmer, but still wonderful, highlight of their visit was a pair of shoes that Cory ordered online. They were too big for him so he told me I could keep them if they fit. I didn't know what they shoes looked like and for about two weeks the box sat unopened. When I did open the box, it was like the scene from Pulp Fiction when they lifted the lid on the box that contained the shining treasure.
Made out of Crocs-like rubber, the Native Unisex Jefferson Slip-On Sneakers are an obnoxious orange-red (they come in a less aggressive colors, too). Each shoe is molded from a single piece of rubber. The off-white sole is painted on. I put the shoes on, and have hardly taken them off since. They are supremely comfortable, waterproof, and unlike my Tom's shoes, they don't get stinky when I wear them without socks. I'd say they are the perfect airport shoe because they slip off and on so easily, but for me they are the perfect everything shoe. Also, they are easy to clean using one of my favorite cleaning products ever, the Magic Eraser!
Since I've been wearing them almost every day for the last six months, they are starting to show signs of wear -- the paint is rubbing off, and the rubber around the heel is wearing away. They are still perfectly serviceable, but I decided to go online and order another pair. To my delight, I found that Amazon is selling the Olympian Blue model for $11.96 a pair. Other colors are about $45 a pair, which is still a good price.
Earlier this year, construction workers discovered what is now
the world's oldest known bra
. It dates to the 15th century and was found with a bunch of other clothing, stuffed between the floors of an Austrian castle. Most likely, it was being used for insulation, the same way we might stuff a wall with fiberglass batting today.
(Via Christopher Mims)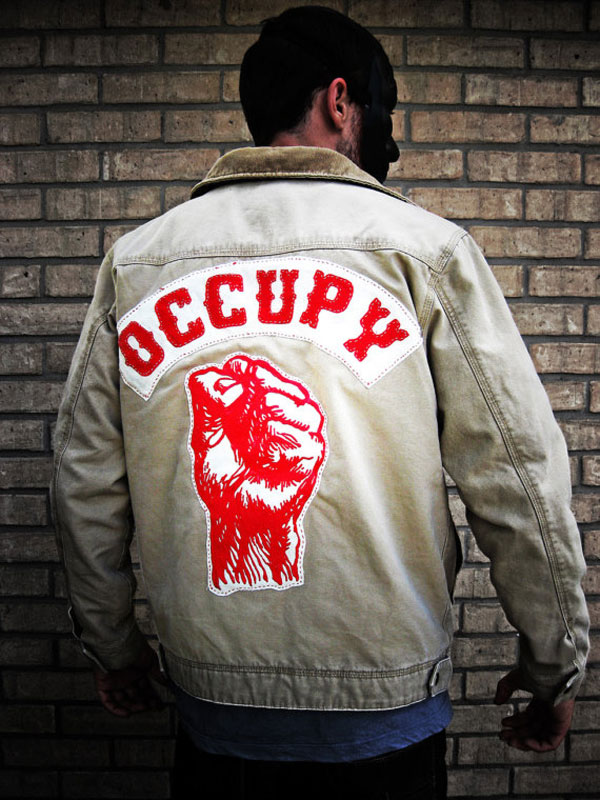 I'm digging the look of this Occupy Wall Street khaki street jacket by EGOLOGICS on Etsy. (thanks, foslforever)