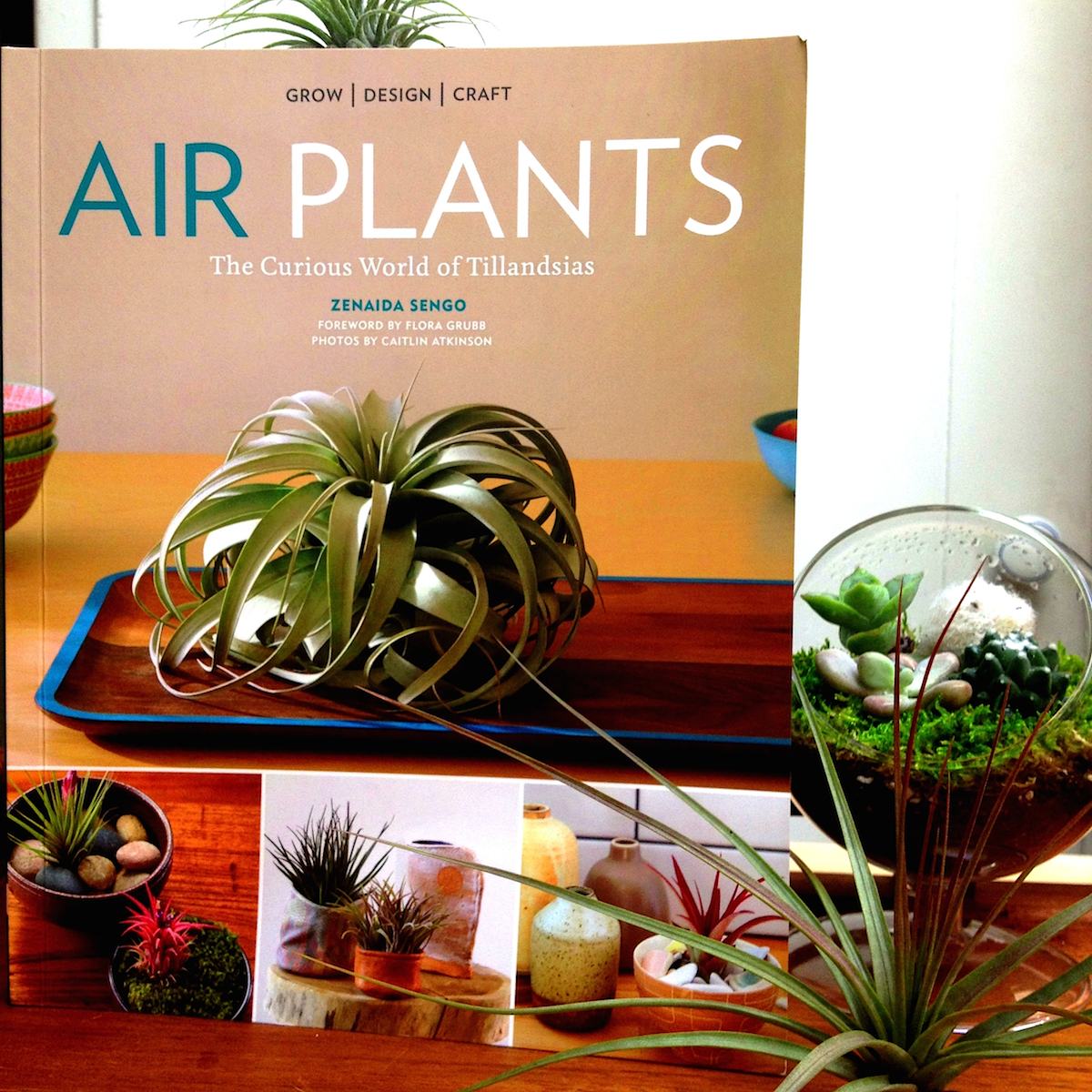 A few weeks ago while strolling through a farmer's market in Los Angeles, I came across a vendor cart selling exotic plants that looked like they belonged on another planet. Masses of long green tentacles, feathery white shoots, and spheres of soft silver green spikes that looked like holiday sparklers drew me to the beautiful cart. The vendor told me she was selling air plants (tillandsias). Not very lucky with houseplants, I was hesitant to buy one, until the vendor explained how simple they were to take care of: give them some squirts from a spray bottle a few times a week. I bought two. Coincidentally, a few days later, Timber Press sent me a copy of Air Plants for a possible Wink review. Perfect timing!
Because air plants don't live in soil or substrate and only need to be misted (or dunked a few times a week, as the book explains), caring for them can be as simple or artistic as you want. Strategically attach them to a screen, create modern art by perching them on wire cubes, craft a year-long wreath, use air plants as living hair ornaments, create a futuristic terrarium… A truly handy and fun read, with clear pretty photos and step-by-step how to projects, this book is not only a guide on choosing and caring for air plants, but also gives us amazingly creative ideas on air plant crafting and design.
Air Plants: The Curious World of Tillandsias
by Zenaida Sengo (author) and Caitlin Atkinson (photographer)
Timber Press
2014, 224 pages, 7.8 x 9.5 x 0.6 inches (paperback)
Take a look at other beautiful paper books at Wink. And sign up for the Wink newsletter to get all the reviews and photos delivered once a week.