Read more at Boing Boing
Read more at Boing Boing
Read more at Boing Boing
---
The Bell Labs-produced Frame Creation Terminal (FCT) was an all-in-one graphics system designed to generate the types of pages used by the Viewtron system.
---
The Beer Shuttle. If NASA had used this sort of pragmatic ingenuity, perhaps the shuttle program would have lasted longer.
---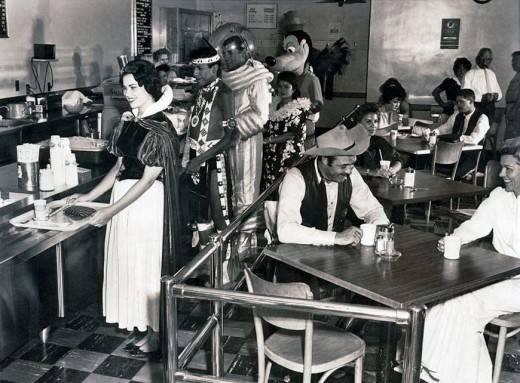 This pic from the Disneyland employee cafeteria in 1961 has got to be staged (the astronaut with his helmet still on is a bit of a giveaway), but it's still a great shot.