It all began down in Munichtown.
Previously: Nazi-themed opera cancelled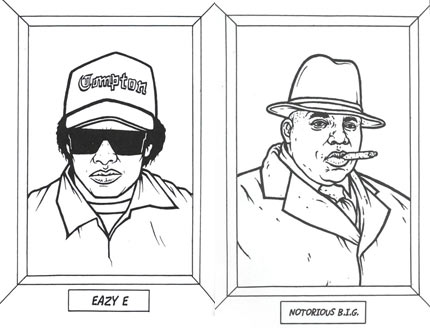 Feel free to interpret your favorite rapper in whatever color scheme you like! Aye Jay's Gangsta Rap Coloring Book presents 48 icons of rap.
While out of stock on Amazon, many other sellers stock it. The reviews are well worth reading.
I'll certainly be making my living room 'legit' with this and some colored pencils.
Chris "Mac Daddy" Kelly of Kris Kross has died. He was 34. Kris Kross's big hit, of course, was "Jump" from their 1992 album "All Krossed Out." And yes, they were the kids who wore their pants backwards. (Billboard)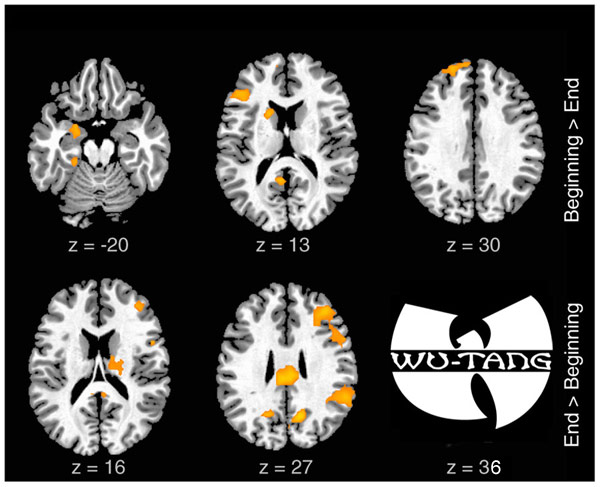 Using brain scans, scientists are trying to find how great freestyle rappers drop dope lines. Discovery News reports on a study conducted by researchers the voice, speech and language branch of the National Institute on Deafness and Other Communication Disorders (NIDCD) at the National Institutes of Health (NIH). Here's the paper: "Neural Correlates of Lyrical Improvisation: An fMRI Study of Freestyle Rap." (via Clive Thompson; image photoshop mine from original study)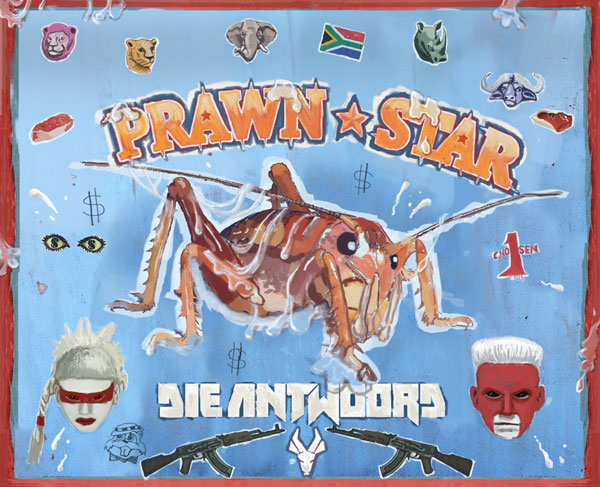 Warning: Contains explicit/gross content, not for kids.
A new music video from South African rap-rave zef stars Die Antwoord (web, Amazon). "Fatty Boom Boom," from the most recent album, TEN$ION.
Watch for the not-Lady-Gaga cameo. Much about this will be controversial.
Music video + story concept by Ninja and Yo-landi Vi$$er. Directed by Ninja, Terence Neale and Saki Fokken Berg. DP: Alexis Zabe. Full cast/credits here, including details on the background artwork.
The latest edition of Juice Rap News, "Big Brother is WWWatching You," is a catchy little rap ditty about how the Internet is being remade as a total information awareness panopticon:
September 2012 rocks around with some crucial developments in the ongoing struggle over the future of the internet. Will it remain the one open frequency where humanity can bypass filters and barriers; or become the greatest spying machine ever imagined? The future is being decided as we type. Across Oceania, States have been erecting and installing measures to legalise the watching, tracking and storage of data of party-members and proles alike. If such plans materialize, will this place ever be the same? And what will be the evolutionary consequences for our human journey? Join our plucky host Robert Foster as he conducts an incisive analysis of the situation at hand. Joining him are newly appointed Thought Police General at the Pentopticon, Darth O'Brien Baxter, and a surprisingly lucid Terence Winston Moonseed. Once again, in the midst of this Grand Human Experiment, we are forced to ask tough questions about our future. Will it involve a free internet which will continue to revolutionise the way the world communicates with itself? Or is our picture of the future a Boot stamping on this Human InterFace forever?
I like the guest appearance from George TORwell.
Holo-Tupac performed last night at Coachella; here is a YouTube of very uncertain life expectancy. NSFW language! Oddly, he lacks a shimmering H badge on this forehead, as required by the Jupiter Mining Corporation's bylaws on holographic human resources. [via Super Punch]
Video Link to a short feature on the very popular "human sound machine" Hikakin, who has a growing following within and beyond his native Japan. His YouTube channel is here, and well worth a subscribe. Below, his take on the Donkey Kong theme song.
A video for "I Fink U Freeky," from Die Antwoord's new release "TEN$ION." Co-directed by the band and Johannesburg, South Africa-based photographer Roger Ballen (the first of what I hope may be many more collaborations between them).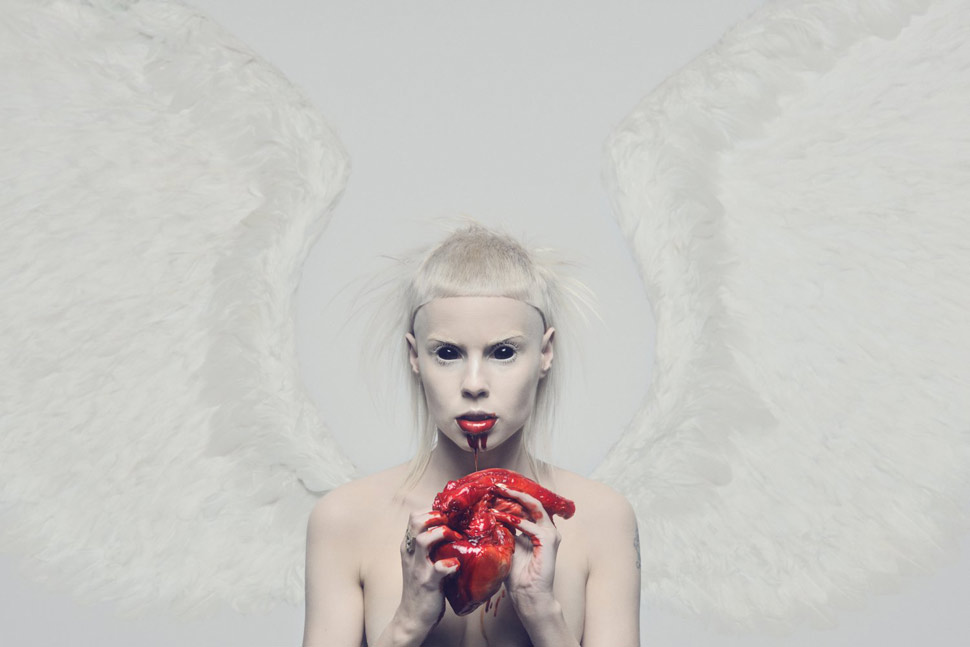 Due out February, 2012. This will be the first independent release for the much-Boinged band since they split from Interscope. The business story behind this one is fascinating...
Nerdcore rap legend MC Frontalot sez, "SOLVED, my new album came out today! It's a concept record about how all solutions are hacks. It has got guest appearances from some other nerdcore rappers (MC Lars, ZeaLouS1, Dr Awkward), some rockstars (Wheatus), and some comedy masterminds (Kristen Schaal, Wyatt Cenac, Eugene Mirman). If anyone wants to take a peek, the first single, "Critical Hit," is
free
and the
CD page
offers instant download with purchase. The package on my site includes 24bit FLAC, but if you aren't such an audiophile, it's also posted on iTunes, Amazon, Rhapsody, etc. I hope folks like it. It was quite a labor of love and I am happy about how it came out."
I've been giving this a spin this morning and it's definitely vintage Frontalot -- I love "Captains of Industry," a great track about how every nerdcore rapper is really in the t-shirt business.
I don't quite understand how I've kept forgetting to post this here since my friend Leah showed it to me months ago. I also don't quite understand how Cory didn't get to it first. Regardless: Behold, Professor Elemental and his delightful combination of tounge-in-cheek Victorian parody rap + actually damn fine beats.
For context: This is a dis song aimed at the other Victorian parody rapper, Mr. B, The Gentleman Rhymer. After careful consideration, I think I'm on Team Professor Elemental.
Special thanks to Samuelito and Senor Schaffer, who tried to get our attention about this in Submitterator and were somehow overlooked.