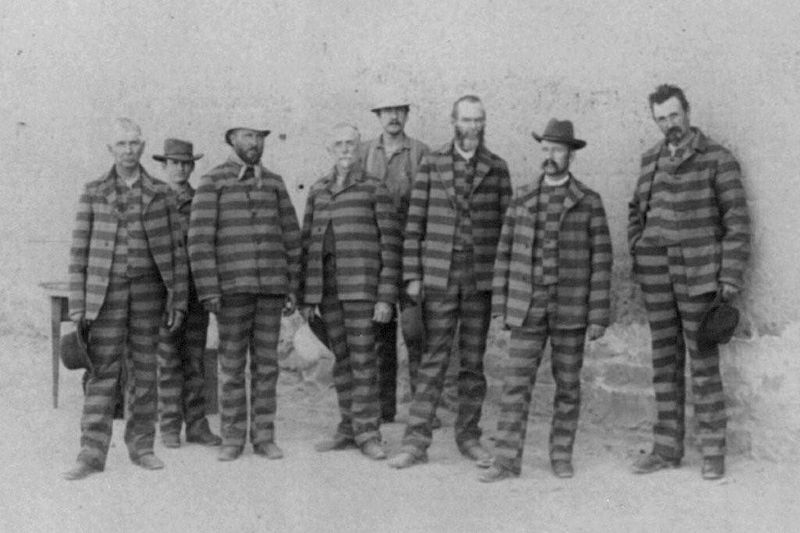 He's worried that "Orange is the New Black" has made orange prisoner uniforms too cool.

Read the rest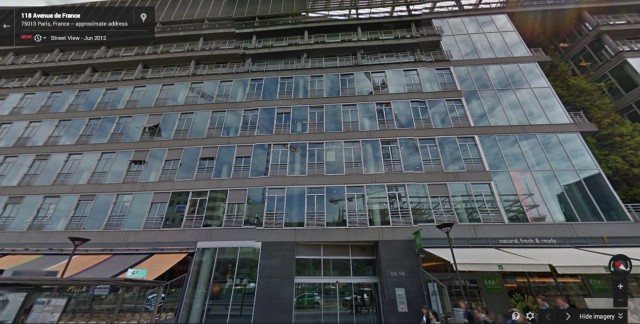 The latest update in the saga of Kleargear (previously) is downright bizarre. Having invoiced unhappy customers for complaining online about their crappy service and then ruined those customers' credit rating, the company now refuses to acknowledge a judgment against them from a US court because they insist that they're located in France and weren't served there.

Read the rest
Scott sez, "Privacy and security has been a huge problem since the Snowden revelations, and midwest SF/open source software convention Penguicon [ed: near Detroit!] wants to be part of the solution. With Guest of Honor Eva Galperin from the Electronic Frontier Foundation and Cory Doctorow returning as Guest Emeritus, much of their tech track is focused on finding answers to the recent privacy problems highlighted by Snowden. Pre-registration tickets are available until April 1st. Programming was just announced." (Thanks, Scott!)
Archivist Rick Prelinger sez, "I'm bringing a new archival 'mixfilm' on Detroit's rich history to the beautifully restored, vintage-1927 Detroit Film Theatre this weekend. This is the fourth of my Detroit compilations, and it's packed with new footage (especially home movies shot by Detroiters themselves) that's never before been publicly screened. It's a fully participatory show, meaning that viewers (hopefully you) are invited to identify places, people and events, ask questions, and converse with one another as the film unreels. And it's anything but nostalgic -- rather than lamenting what's gone, it aims to contribute to the ongoing, spirited discussion about Detroit's future, and encourage people to talk with one another."
Events: Detroit Film Theatre — The Detroit Institute of Arts Auxiliary (Thanks, Rick!)
Neil sez,
You may remember 2 months back when the Troy, Michigan Public Library faced closure due to declining revenue. It was particularly sad given that this libary only recently celebrated its fortieth anniversary. It is home to some amazing letters from some of the most prominent authors and people of the day when it opened in 1971 thanks to a very intrepid children's librarian named Marguerite Hart.

Residents of Troy sprang into action to ensure that no effort be spared to prevent the library from closing. This included reaching out on line to rally library lovers throughout the world. Thanks to Cory, and our friends at Boing Boing, we raised almost 3 times our goal of $1200. This meant not only could we pay for our last mailing but we could afford a small TV buy for our existing web video. We won in no small part thanks to you!

Now our city faces a new challenge. Half of the City Council is up for election, and no sitting members are running. To make matters worse the forces who worked against our compromise solution to keep the library open and funded, have a slate of candidates who are determined to undermine our recent victory.

So I decided I couldn't stand by and watch these people undo our hard work. Now I am asking my fellow happy mutants / hacktivists to lend my campaign a hand. I face a unique challenge because unlike a library which people have an emotional connection, I am just a person, and not nearly as creative as Sean Teavis. Can you please donate $5 or $10 or whatever you can afford and help pay for my big absentee mailer that goes out next week. My goal for the day is $2,700. I already have the first 10%, can you give what you can give so that my indicator may advance?
Donate « Vote Neil
(
Thanks, Neil!
)